Books
Last Night at Chateau Marmont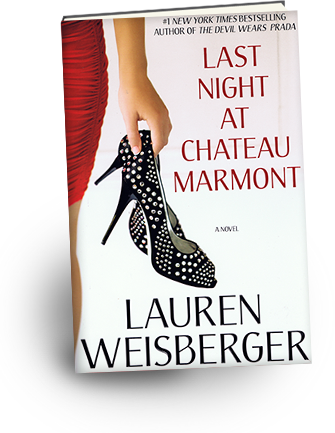 When the subway finally screeched into the Franklin Street station, Brooke was nearly sick with anxiety. She checked her watch for the tenth time in as many minutes and tried to remind herself that it wasn't the end of the world; her best friend, Nola, would forgive her, had to forgive her, even if she was inexcusably late. She pushed her way through the rush-hour throngs of commuters toward the door, instinctively holding her breath in the midst of so many bodies, and allowed herself to be pulled toward the stairwell. On autopilot now, Brooke and her fellow riders each pulled their cell phones from their purses and jacket pockets, filed silently into a straight line and, zombielike, marched like choreographed soldiers up the right side of the cement stairs while staring blankly at the tiny screens in their palms.
"Shit!" she heard an overweight woman up ahead call out, and in a moment she knew why. The rain hit her forcefully and without warning the instant she emerged from the stairwell. What had been a chilly but decent enough March evening only twenty minutes earlier had deteriorated into a freezing, thundering misery, where the winds whipped the rain down with driving force and made it utterly impossible to stay dry.
"Dammit!" she added to the cacophony of expletives people were shouting all around her as they struggled to pull umbrellas from their briefcases or arrange newspapers over their heads. Since she'd run home to change after work, Brooke had nothing but a tiny (and admittedly cute) silver clutch to shield herself from the onslaught. Goodbye, hair, she thought as she began to sprint the three blocks to the restaurant. I' ll miss you, eye makeup. Nice knowing you, gorgeous new suede boots that ate up half my weekly salary.
Brooke was drenched by the time she reached Sotto, the tiny, unpretentious neighborhood joint where she and Nola met two or three times a month. The pasta wasn't the best in the city-probably not even the best on the block-and the space wasn't anything all that special, but Sotto had other charms, more important ones: reasonably priced wine by the full carafe, a killer tiramisu, and a downright hot Italian …