Author
I was born March 28, 1977, in Scranton, Pennsylvania, a locale made even more chic, if possible, by The Office. I moved to Allentown, Pennsylvania, in the sixth grade and graduated from Parkland High School in 1995. Trading one small town for an even colder one, I matriculated at Cornell University and spent four delightful years engaged in a blurry mix of fraternity parties, creative writing courses, library stacks, Collegetown bars, and snow. After graduating in 1999 with a BA in English, I moved home for the summer to save money and then traveled all over Europe, Israel, Egypt, Jordan, Thailand, India, Nepal, and Hong Kong. I carried a single small backpack and stayed in questionable places, further enriching my authentic cultural experiences by eating only Nutella and drinking Coca-Cola Light.
My first job after returning to the U.S. and moving to Manhattan was the Assistant to the Editor-in-Chief of Vogue, Anna Wintour. I became proficient in the language of stilettos and Starbucks before moving to Departures magazine, where I wrote 100-word reviews by day and took writing classes at night. The Devil Wears Prada, begun at the
Writer's Voice, was published in April 2003, and the book spent a total of a year on The New York Times Bestseller List. It was sold in thirty-four foreign countries and made into a major motion picture by Fox 2000 starring Meryl Streep and Anne Hathaway. I have a half-second cameo in the film that even I am hard-pressed to locate after many viewings.
My second, third and fourth novels, Everyone Worth Knowing (October 2005), Chasing Harry Winston (May 2008),  Last Night at Chateau Marmont (August 2010) were all top ten New York Times bestsellers. My most recent novel, Revenge Wears Prada, hit number two on the list.  My newest novel, The Singles Game, is available now for pre-order!  And hits the shelves on July 12th.
I currently live in Connecticut with my husband Mike, our two kids, and a spoiled nine-pound Maltese named Stella.
You can find me on Facebook and Instagram.
xx Lauren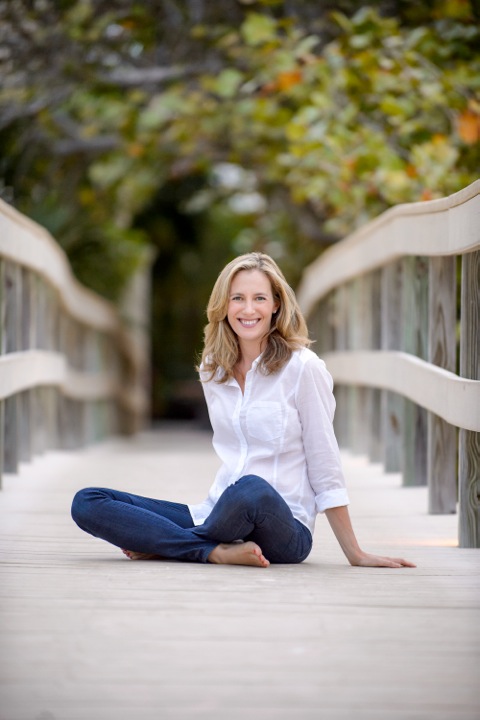 Save